If it can be written or thought, it can be filmed.
Stanley Kubrick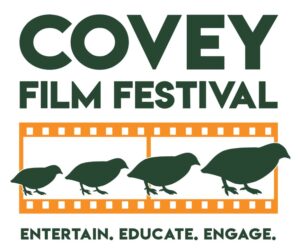 ENTERTAIN. EDUCATE. ENGAGE.
Thank you for your support
Not Just Movies and Popcorn
From Comfy Seats to S.T.E.A.M. Supplies
The Covey Film Festival is not just an opportunity to sit down and eat popcorn while watching the big screen. It acknowledges that film is now recognized as a major cultural visual art form in the same league as dance, theatre, and fine art. Thomasville is unique in the film industry due to its involvement in film production as well as the number of people with ties to the area currently active in the film world. The Festival itself is a vehicle to entertain, educate and engage audiences through the screening of over twenty acclaimed films—in addidtion to special events and pop-ups—during Covey's seventh season in October.
The Festival is also the signature fundraising event for the Thomasville Community Resource Center which for twenty years has provided services to children, their families, and the community. All net proceeds return to TCRC for services (like the STEAM—science, technology, engineering, arts, math—program) for 500 children and their parents in ten sites in Thomas, Mitchell, and Grady Counties. To learn more about TCRC, click the logo below.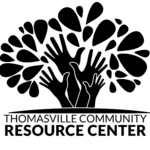 Support Covey Film Festival
Whether an individual who wants to make a serious difference in our South Georgia community or a business involved in the changing area economics, support for the Covey Film Festival is worthwhile.
Businesses
Sponsors
Business Recognition
Receive video spots, marketing, and visible social networking with Gala/Auction tables for your business.
Donations
In-Kind
Much-Needed Supplies
Your unecessary extras could be just the thing we're looking for. Check out our wish list.
Follow The Latest Covey Movie News
There's always something happening with the South Georgia-related actors, directors, films, and locations.
Visit and like us on Facebook.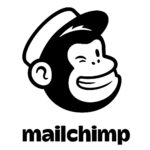 Keep Up With Covey