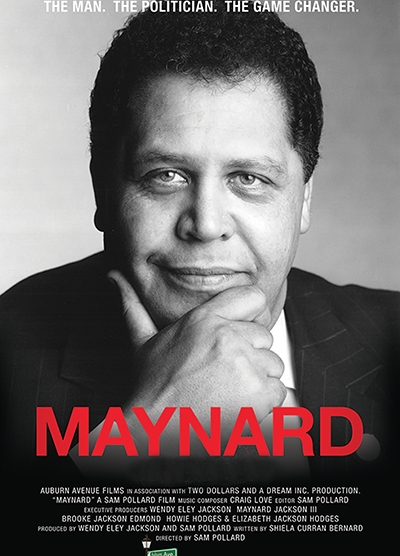 October 29, 2018 at 7:00PM
Thomas County Board Auditorium
Film Director and VIPs in attendance.
This event is FREE and open to all.
Starring: Al Sharpton, Maynard H. Jackson III, Andrew Young
The first black Mayor of a major southern city, Atlanta, and the "Obama before Obama." From protests to politics, Maynard Jackson Jr. picked up Martin Luther King's mantel and crafted successful diversity, inclusion & engagement templates still practiced today. Watch him transform Atlanta from the "heart of the confederate south" to a cosmopolitan world-class city.
Rating: Unrated
Length: n/a
Kid/Friendly: n/a
Genre: Documentary
Production: Producers: Auburn Avenue Films